Standing with Pope Francis on the Treatment of Prisoners
October 24, 2014
The Viatorian Community joined with officials from the National Coalition Against Torture,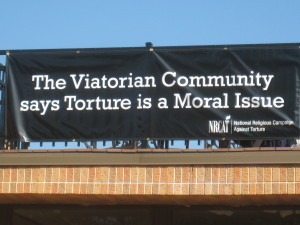 in supporting Pope Francis and his recent statement against solitary confinement in prisons.
"I applaud the comments of Pope Francis, naming the widespread use of isolation in maximum security detention as a 'form of torture,' " said Rev. Ron Stief, executive director of the National Religious Campaign Against Torture.
"The Pope's words call the United States, a global outlier in its widespread use of solitary confinement,  to account," Rev. Stief added. "His words echo the call U.S. faith leaders have made for decades, demanding an end to the U.S. prison system's use of solitary confinement.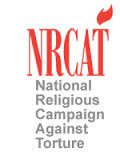 "The psychological and physical suffering of the more than 80,000 incarcerated adults and youth who daily endure the torture of isolation in the U.S. must now end, according to Pope Francis," Rev. Stief stated further, "for human dignity must limit such 'grave attacks against the dignity and the integrity of the human person."
The National Religious Campaign Against Torture is a coalition comprised of more than 300 religious organizations working to end U.S.-sponsored torture and cruel, inhuman and degrading treatment.