Sequester Impacts Deepening As Congress Heads Home
August 5, 2013
Congress has gone home for its August recess, but there is no break for people living in low income communities, who increasingly are feeling the effects of the sequester.
According to officials with the Coalition on Human Needs, they point to two national surveys, whose results bear out how sequestration is harming people and their communities.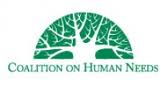 One, conducted by the Federal Reserve Bank of Boston, sought responses from direct service providers in New England only a month after sequestration started.  The three biggest challenges facing low-income communities they reported were jobs (63 percent); affordable housing (41 percent); and sequestration/federal budget cuts (36 percent).
In the other, a poll by NBC News/Wall Street Journal, it found that the proportion of people saying they were "significantly affected" by sequestration cuts is rising.  Not surprisingly, people earning less than $30,000 are hit hardest – now 31 percent are affected, up from 24 percent in April.
To read more from the Coalition on Human Needs, and their monthly report of sequester impacts around the country, click here.