Senate Committee Votes to Release Torture Report
April 7, 2014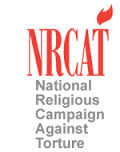 Religious leaders across the country are calling it a victory.
Last week, the Senate Intelligence Committee voted to release critical portions of its
report on CIA torture. The bi-partisan vote, officials say, represents a significant step toward ensuring that government officials will share the truth about our nation's past use of torture with the public.

"This is a victory that deserves to be celebrated," says Ron Stief, executive director of the Religious Campaign Against Torture. "With this vote, our nation takes a significant step toward shining a light on torture and restoring human dignity."
As the report goes before the report the President and the executive branch for a redaction process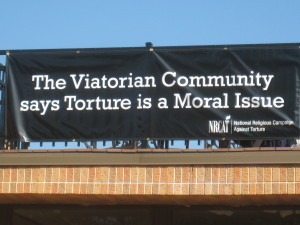 , Stief urges RCAT members — including the Viatorian Community — to advocate for the report to become public as soon as possible.
NRCAT members are hoping that such transparency will lead to government officials establishing safeguards that will permanently prevent the use of torture in the future.