Schools Feeling the Effects of Sequester Cuts
September 6, 2013
As schools across the country start up again after the summer holiday, sequester cuts are being felt across the country, where it hurts: in the classroom.
Officials with the Coalition on Human Needs point to a survey by the School Superintendents' Association, showing the vast majority of schools are feeling the effects of  neither expected their states nor their localities to make up the sequester cuts.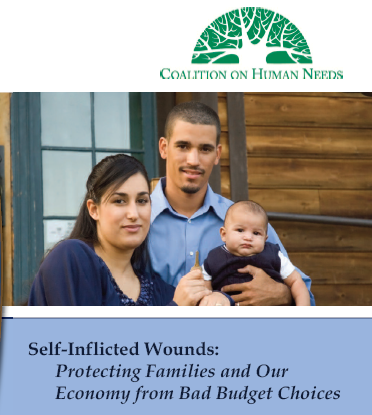 More than half expect to lay off instructional staff — teachers, teachers' aides — while nearly half expect to lay off other staff, and a similar proportion will be increasing class sizes.
School districts had to set their budgets last spring, so these responses are not mere speculation, they add.
Coalition point to a schools such as the one on the White Earth Reservation in Minnesota, which is heavily dependent on federal funding, are seeing deeper cuts — with low-income children bearing the brunt.
In their weekly summary of sequester cuts, Coalition officials document effects in legal assistance to the poor and in housing assistance.
To read more of this week's summary, click here.