Responding to New Wave of Immigration Raids
June 1, 2016
The Viatorian Community continues to advocate for families, and after hearing news
of a new wave of planned immigration raids targeting Central American women and children, they are responding.
They suggest a plan of action set out by the Conference of Major Superiors of Men, which asks people of faith to call the White House and express their views on these deportations that are tearing families apart.


Call the White House at (202) 456-1111, or toll free at (866) 473-5915. Here is a suggested script:
"The United States is a land of immigrants and as such, should have some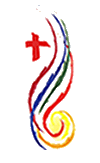 compassion for those escaping persecution. These women have some relations who are American citizens.
"These deportations would tear apart families and we must find better solutions to the refugee problem on our southern border. As a person of faith, I believe deportation is not a humane solution.
"As a nation, we are better than that."
The CMSM offers more action items in their May edition of their Justice & Peace Alert, on criminal justice reform, as well as a tribute to Fr. Daniel Berrigan, SJ, and a preview of a Vatican conference on global peace.