Resolve to End Human Trafficking
February 3, 2015
"Members of the Viatorian Community joined with Catholic Charities USA in recognizing the U.S. House of Representatives for taking action on the issue of human trafficking.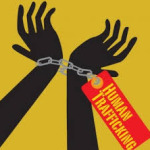 Last week, the House passed a series of 12 bills that address human trafficking, through varying degrees and methods, primarily focusing on victims of sex trafficking.
As these bills move to the Senate for consideration, Viatorians will continue to support Catholic Charities USA in their work as they promote legislation that supports survivors of all ages, of sex and labor trafficking.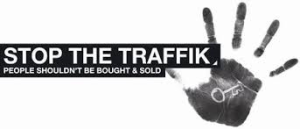 Their action comes in light of the Super Bowl, thought to be the single largest human trafficking incident in the United States.
"Human trafficking is one of the issues the Viatorians highlight — and strive to make people aware of," says Br. Michael Gosch, CSV, coordinator of justice, peace and integrity of creation initiatives for the Viatorian Community.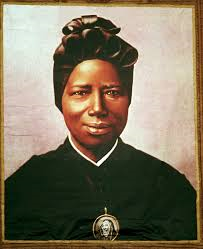 In addition, the Viatorian Community will join with the U.S. Conference of Catholic Bishops in observing the first International Day of Prayer and Awareness Against Human Trafficking.
It takes place on Feb. 8, which is the feast day of St. Josephine Bakhita, who was born in the Sudan and kidnapped at the age of 9, to be sold into slavery. She eventually was freed and later spent 50 years as a religious sister with the Canossian Daughters of Charity in Venice, Italy.
"The history of her life inspires not passive acceptance but the firm resolve to work effectively to free girls and women from oppression and violence," said Pope John Paul II during her canonization on Oct. 1, 2000, "and to return them to their dignity in the full exercise of their rights."
Report any suspected trafficking, exploitation, or suspicious activity to the National Human Trafficking Hotline at 1-888-3737-888 or text HELP or INFO to BeFree (233733).  
Learn more about ways to take action against trafficking, here.