Reserve Funds Used to Stave Off Cuts
July 22, 2013
More school districts and municipalities are dipping into their reserve funds to avoid making cuts to vital social services, but this is a one-time safety valve. If cuts continue as a result of sequestration, these services for the poor and marginalized will be cut back.
These are the latest effects of Sequester Impacts as seen by the Coalition on Human Needs. The Washington-based organization is committed to documenting the effects of the Sequester, each week.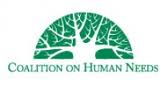 This week, they point to early childhood programs that already have been cut in states ranging from Kentucky, New Mexico and Iowa, to New York and Massachusetts; while senior programs have been cut from California to New Hampshire.
Sequester impacts even affect jobs and the econony. In Michigan, unemployment checks have been cut back.
To read the latest Sequester Impact for July 13-19, click here.