Reflections on Racism, Privilege and Policing
July 12, 2016
Members of the Clerics of St. Viator are part of the Conference of Major Superiors of Men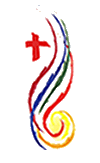 and support their statements on peace and justice. Here are thoughts — from a religious perspective — offered by Eli McCarthy, justice and peace director for the CMSM, in light of the escalating violence in our country.
"Jesus is our guide. He says, 'This is my commandment, that you love one another, just as I have loved you. There is no greater love than to lay down our lives for our friends.' (John 15:12-13) We are called to love as Jesus loved and to honor those who love in this way—affectionate, affirmative, reconciling, nonviolent love of friends and enemies, and nonviolent resistance against injustice and violence. Pope Benedict XV said 'it is impossible to interpret Jesus as violent' and that 'violence degrades the dignity of both the victims and the perpetrators.' Pope Paul VI said that 'the Church cannot accept violence, especially the force of arms.' Pope Francis has focused on the way of Christ's mercy. It is this Jesus that died for us, redeemed us, and now infuses the world with the grace of the Holy Spirit.
"It is in this context I reflect on the recent tragic episodes of violence in our society, which include the continuation of a clear systemic pattern of injustice especially against people of darker color. Let us commit to racial justice, while we support and see the dignity of all persons involved in these conflicts. Yet, Catholic social teaching recognizes that there are times when dialogue is not sufficient to deal with conflicts and injustice. On the one hand, we need silence and prayer. On the other hand, we need the courage to use methods of non-cooperation (boycotts, strikes, civil disobedience, etc.) to create the conditions where a new message can be heard and dialogue can be fruitful. Martin Luther King taught us this well, as did Gandhi, and yes, even Jesus. However, none of these witnesses to truth called us to use violence in transforming our conflicts.
"We also know that there are economically advanced countries which depend on a largely unarmed police force. They have learned that this posture of policing builds better trust with the community, better prevents crime, better de-escalates conflicts, and better empowers the community to take responsibility for each other. Even in the rare occasion when police officers have been killed, the officers continue to want to stay unarmed. These countries include Britain, Norway, New Zealand, Ireland, and Iceland, etc. I wonder if there are ways to enhance our policing by piloting new unarmed forms, on a small-scale, to test and determine what may be wise. This would be even more feasible if better gun laws were passed, but it could also stimulate the passing of better gun laws.
"Let us call on Catholics and all people to 1) take time to weep and feel the pain of these tragedies, 2) take time for silence, deep breathing, and prayer, 3) take time to learn about the history and facts of violence against people of color and against police, 4) take time to get training in nonviolent conflict transformation skills, 4) take time to organize in your community to address the root causes, 5) take time to create spaces for truth and reconciliation, and 6) take time to advocate state and federal governments to require substantial, ongoing, frequent, de-escalation training of all police officers.
"Let us pray especially for the victims of all these tragedies, including their families, the perpetrators, and the families of the perpetrators."