Raising Awareness of Sex Trafficking in U.S. Cantinas and Bars
October 13, 2016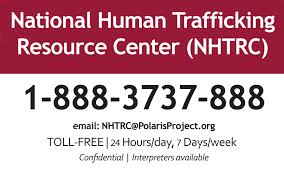 One of the main priorities of the Viatorian Community is working to end sex trafficking in this country. Working with the Washington-based Polaris Project, Viatorians join in the fight to eradicate modern day slavery.
Consequently, the latest report issued by the National Human Trafficking Hotline is alarming. Read Polaris's new report More than Drinks for Sale: Exposing Sex Trafficking in Cantinas and Bars in the U.S. and its details of how these commercial-front brothels continue to operate largely unchecked, by posing as traditional bars or nightclubs.
It further highlights the need to eradicate this crime and support its survivors.