Protecting Vulnerable Youth
June 1, 2015
The Viatorian Community joins with the Polaris Project in urging Congress to pass the Runaway and Homeless Youth and Trafficking Act, which is critical to protecting the children most vulnerable to sex trafficking — homeless and runaways — and provide them with the shelter and services they need.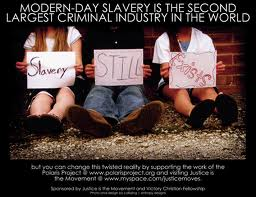 This is just one of the items released in the latest findings published by the Polaris Project. Called Sex Trafficking in the U.S.: A Closer Look at U.S. Citizen Victims, provides crucial insight into the realities of sex trafficking based on experiences reported by survivors.
The brief highlights the top 10 risk factors most frequently reported by survivors,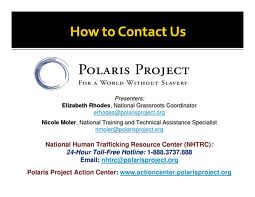 common methods that traffickers use to recruit and control their victims, the relationships between victims and traffickers, and venues where sex trafficking occurs.
"With a greater understanding of what victims go through and why it can be so hard to escape," says Bradley Myles, CEO of Polaris, "we can more effectively direct resources to supporting survivors and eradicating this crime."