Protecting the Poor and Ending Corruption
November 12, 2013
The Viatorian Community supports the Jubilee USA Network and its principles of promoting responsible lending and borrowing for low income countries, as it looks to protect the poor and get at the root causes of poverty.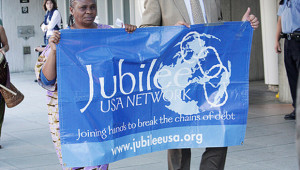 Officials with Jubilee USA point to the more than 70 million people — mostly women and children — who have moved into extreme poverty in the wake of the global financial crisis.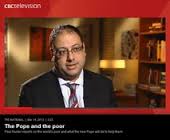 "As sovereign debt crises continue to spread from poor countries in the global south to developed countries, there is a need for an effective way to handle debt crises and mitigate future debt crises," says Eric LeCompte, executive director of Jubilee USA Network.
Recently, Jubilee officials advocated for the extreme poor at meetings both at the United Nations and in the Capitol Building, with White House, Treasury and State Department officials. Officials with Jubilee USA and American Jewish World Service hosted a briefing at the Capitol on debt relief, as well as vulture funds that exploit the poor and principles of responsible lending that protect the poor.
"Principles like these are necessary to curb corruption," Mr. LeCompte said during the briefing, "protect the poor and keep countries out of indebtedness."