Members of the Viatorian Community rejoiced with the Conference of Major Superiors of Men, with the announcement from Department of Justice officials that the decision had been made to phase out the use of private prisons.
CMSM officials had been working persistently with other coalition partners on the unjust influence of private prisons and its connection to the lack of immigration reform.
"Beyond profiting from the detention of immigrants and mass incarceration of people of color, these prisons often have been cited for being unsafe, unhealthy and inhumane," says Eli McCarthy, justice and peace coordinator for CMSM.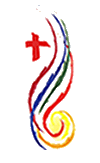 The decision by Justice Department officials is an important step, but now work continues to influence Department of Homeland Security officials to phase out private prisons as well.
"They use private prisons at a much higher rate than the Justice Department," McCarthy says.
He urges supporters to contact President Obama to urge him to stop using private prisons, which he likens to an "inhumane profit machine."


To learn about more CMSM initiatives — including World Mission Sunday, World Day of Prayer for the Care of Our Creation, gospel nonviolence and racial justice — by reading the August Justice & Peace Alert, at http://www.cmsm.org/justice-alerts.shtml.