Immigration reform topped the latest justice and peace alert from the Conference of Major Superiors of Men, of which the Viatorians are members.
Included in their latest correspondence is a link to a press release from the U.S. Catholic Conference of Bishops, covering New York Cardinal Timothy O'Malley's press conference, in which he said, "Now is the time to fix the nation's broken immigration system."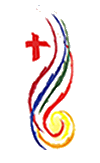 As the president of the U.S. Conference of Catholic Bishops, Cardinal O'Malley said the suffering of migrants must end, a path to citizenship should be improved and families protected. Enforcement of immigration policies should guarantee basic human rights, he concluded.
The Catholic Church has much to bring to the national immigration debate, he added, given the Church's history as an immigrant church, "having welcomed successive waves of immigrants into our parishes, social service programs, hospitals, and schools," Cardinal Dolan said. "As the pastor of the archdiocese of perhaps the greatest immigrant city in the world, I know first-hand of the many efforts that have been made by the Catholic community on behalf of immigrants."
To read the press release in its entirety, as well as more about immigration advocacy, drones, gun violence, restorative justice, a faithful budget, the wage gap and several ways to attend conferences, click here.