Note the Way
A Viatorian Music Ministry
A one-day retreat geared for 14-18 year olds, that takes place from 9 a.m. to 8 p.m., June 29 at the Viatorian Province Center. Cost: $25
Mission Statement:
Note The Way is a ministry that believes in the power of music. As ministers we are committed to a lifestyle of service. Note The Way promotes a faith life and prayer life that is deeply integrated with the universal language of music. The mission of Note the Way is to provide opportunities for young people to grow in their faith and experience God in innovative and distinctive ways, primarily through the interaction with a team of vocational music ministers who's calling is to animate liturgical life and proclaim the Good News of Jesus Christ. Note The Way desires to assist young people in building communities where all strive to reach their highest potential, ultimately becoming confident, caring and concerned leaders of faith.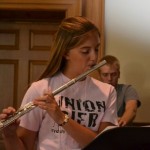 The parish activities and events provided by Note The Way would include:
a. Christian concerts for high schools, grade schools and diocesan groups.
b. Music based prayer services for young adults.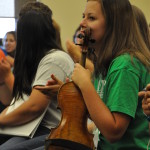 c. Retreats for high school age musicians.
d. Taize Prayer Services for High Schools/Parishes
e. Liturgical music training programs/conferences for high school musicians.
f Summer Camps for young musicians
g. Professional Music Minister Teams for Special Liturgies and Retreats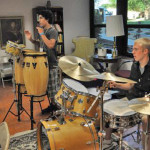 Contact: Bro. Jim Lewnard: jlewnard@viatorians.com
Daniel Horstmann: dhorstmann@viatorians.com
Note the Way
Summer Music Ministry Retreat
This is a participation form for the Summer Music  Ministry Retreat. Please complete this form, print  it, have your guardian/parents sign all the pages and mail it with the participation fee to the address below. If you have any questions, contact your parish music director, or email  Bro. Jim Lewnard  at jlewnard@viatorians.com, or Daniel Horstman, at: dhorstmann@viatorians.com.
Name:                                                                   
Class Year in High School: ———————
Name of Home Parish:—————————————
Address:                                                                                                                          
Home Phone Number:                                           _
Parent/ Guardian Cell Number: ———–   —— – Email:———————–
Gender:                                                         
I understand that                                                      is participating in the  2013 Summer
Music Ministry Retreat, from 9 a.m. to 8 p.m., on June 29 at the Viatorian Provence Center.
Enclosed is the $25 participation fee.
Parent/Guardian Signature
                          _                                           Date                            
Please Print Your Name_                   __                                            
Please Mail To:
Bro. James Lewnard
Viatorian Province  Center
1212 E. Euclid Ave. Arlington  Heights, IL 60004