Message to Congress: Invest More in Children
June 29, 2015
The 2015 Children's Budget was just released and while it includes more than 200 distinct investments in children by the federal government, it also appears that Congress is cutting spending for kids' initiatives, twice as fast as overall spending.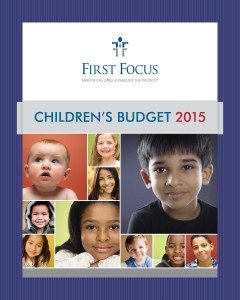 According to a nonpartisan report by the children's advocacy organization, First Focus, funding for federal initiatives serving children has dropped 9.4 percent during the past five years (2011-2015), while overall federal spending dropped 4 percent during the same period.
Included in the budget are traditional children's initiatives like education and child abuse and neglect prevention, as well as other investments that improve the lives of kids, like Medicaid and the Supplemental Nutrition Assistance Program (formerly Food Stamps).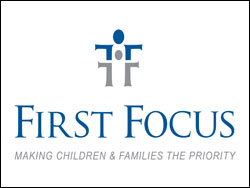 Unless Congress acts this year to raise those caps for federal fiscal year (FY) 2016 and beyond, the First Focus report predicts deeper cuts to children's initiatives funded through the "domestic discretionary" budget category.
A 2012 public opinion strategies poll conducted for the First Focus Campaign for Children found that voters want Congress to allocate an average of 28 percent of federal funding to children's initiatives. Children's Budget 2015 reports that Congress allocated less than 8 percent of federal funding to children's initiatives in 2015.
"When families face tough budget choices, parents' first priority is to protect the kids," said First Focus president Bruce Lesley. "But Congress is actually cutting funding for children more than twice as fast as spending overall."
Read the entire Children's Budget here.