Fr. Thomas von Behren, CSV, provincial of the Viatorian Community in the United States, joined with other faith leaders from across the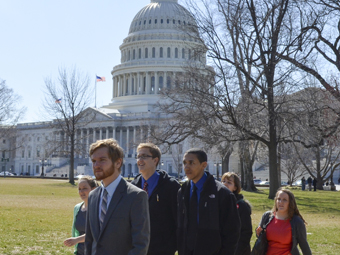 country, as well as the Conference of Major Superiors of Men in signing a letter sent to Congress this week, urging members to vote against the military use in Syria.
The letter was drafted by officials with the Washington-based Friends Committee on National Legislation, a nonpartisan, multi-issue advocacy group, whose positions are grounded in the Quaker principles of simplicity, peace, integrity, compassion and equality.
Faith leaders call for Congressional members to advance the case for peaceful negotiations towards a political settlement rather than more violence.
"Rather than yielding to the temptation to fuel the fire with more violence," the letter reads, "we see an opportunity for the U.S. to leverage the full weight of its diplomatic influence and resources to advance a just, negotiated settlement that includes all internal and external parties to the conflict."
For a complete text of the letter, click here.