Keep the Pressure On
September 25, 2013
The Viatorian Community rejoiced with the news that U.S. military strikes in Syria had been avoided, at least for now, as Russia continues its negotiations for a political solution.


The Conference of Major Superiors of Men, of which the Viatorians are members, credits the domestic and international pressure put on politicians with preventing a broader war, as well as the leadership of Pope Francis, who called for a day of prayer and fasting as the U.S. government considered its role in Syria.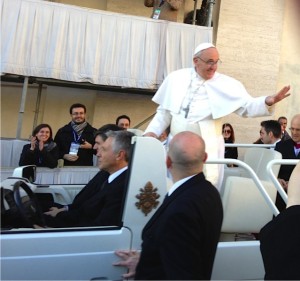 "Thank you, Pope Francis, for your leadership," officials with the CMSM said in their latest Justice & Peace Alert on their web site.
But CMSM officials urge members to keep the pressure on.
"We must speak out against attempts to applaud our 'military threats' and perpetuate the myth of redemptive violence," says Eli McCarthy, CMSM director of justice & peace.
To read about the latest updates on Syria, Fast Action for Immigration, an action alert to protect food stamps and address global poverty, and the upcoming Feast of St. Francis, click here.