Join with Viatorians in Opposing Detention of Undocumented Immigrant Families
September 3, 2015
It has been 10 years since the Viatorian Community joined with the Archdiocese of Chicago and its Catholic Campaign for Immigrant Reform.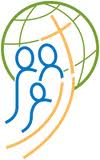 While Congress has yet to pass significant immigrant reform, there are some hopeful signs. One of them came in July, when a federal judge in California ruled that the detention of children and their mothers who were caught crossing the border illegally to be a serious violation of a longstanding court settlement, and that the families should be released as quickly as possible.
Judge Dolly M. Gee also found that migrant children had been held in "widespread deplorable conditions" in border patrol stations after they were first caught, and she said authorities had "wholly failed" to provide the "safe and sanitary" conditions required for children even in temporary cells.
As the debate continues, Viatorians are signing an online petition compelling lawmakers to comply with Judge Gee's ruling, and they urge others to join them.
Family detention, they believe, is counter to Catholic teaching, which weighs the morality of a society by how it treats the most vulnerable.  Moreover, the detention of young mothers with children weakens the family unit, the building block of society. 
The signed petitions will be collected during a pilgrimage and prayer vigil organized by the Chicago Archdiocese on Sept. 19 — the eve of Pope Francis' visit to the United States, when he is expected to embrace the immigrant church.