Join the 40-Day Campaign for Immigration Reform
August 14, 2013
Viatorians are joining in solidarity with the Archdiocese of Chicago and its Office of Immigrant Affairs & Immigrant Education, by participating in a 40-day campaign of prayer, fasting and action, to influence Congress as they take up immigration reform legislation.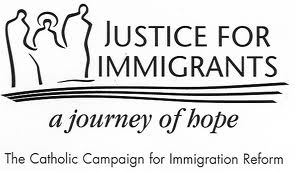 Br. Michael Gosch, CSV, is promoting the campaign in his new role as Peace, Justice and Integrity of Creation coordinator for the Viatorians' Chicago Province.
"Viatorians are participating in this through prayer, fasting, and action — contacting representatives to push for comprehensive immigration reform.
The 40-day campaign is part of the Catholic Campaign for Immigrant Reform, and was organized during a Congressional planning session in July that drew more than 100 parishioners from 32 Chicago parishes (immigrant and native‐born) as well as clergy and religious leaders.
Participants started the campaign on Aug. 15, the Feast of the Assumption and Our Lady of San Juan de los Lagos. It will culminate Oct. 12 with an Archdiocesan pilgrimage.
"After many years we have finally reached the crucial moment for which we've worked and prayed so fervently," says Elena Segura, director of the Office of Immigrant Affairs.
To join in this effort, visit the Archdiocese of  Chicago's Office for Immigrant Affairs.