Join in a Good Friday Walk for Justice
April 9, 2014
Join with supporters of Chicago's 8th Day Center for Justice — and the Viatorian Community — when they gather at noon on Good Friday for a modern day, way of the cross.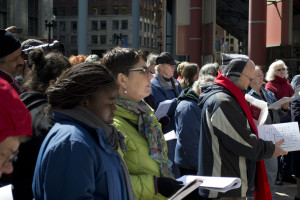 For the 34th year, 8th Day officials will sponsor a Walk for Justice on Good Friday. Along the way, they will stop at "stations" large enough to accommodate the hundreds expected, including Chicago's Financial Plaza, Federal Plaza, Daley Plaza and Thompson Center Plaza.
The procession mirrors Christ's walk to his crucifixion but tells of modern day stories of those who are facing poverty and hunger, condemned, burdened, stripped of dignity, tortured and killed by unjust public policies.

Br. Michael Gosch, CSV, wrote the reflection for the fourth station which prays for unaccompanied minors. It was adapted from a prayer composed by the Interfaith Immigration Coalition's FastAction Campaign, called Immigration Reform from the Heart of God.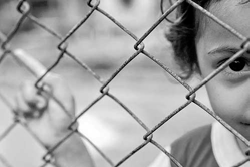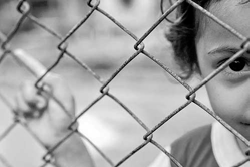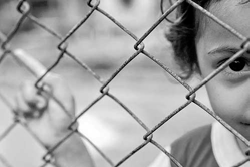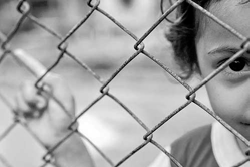 "Heart of God, full of love," it concludes, "break open our hearts that we may continue to be a voice for immigrant children who are often rendered voiceless in our detention centers, our courts, and our country."