Israeli Settlement Alert
January 29, 2014
The Viatorian Community joins with the Conference of Major Superiors of Men in supporting a complete halt in all settlement activity in Israel's West Bank and Gaza, as a show of support for a just and lasting  peace for Israelis and Palestinians.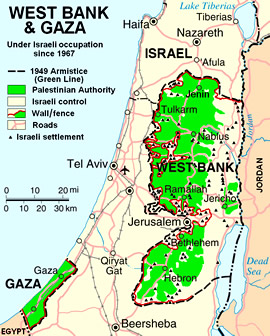 They urge their supporters to write to their congressmen and call for a complete halt  to all settlement activity. In the latest justice and peace alert published by the Conference of Major Superiors of Men, it gives information about writing your congressman. Find out  more by clicking here.

The January alert also gives details about the success of the Fast4Families campaign that helped heighten the call for immigration reform and citizenship.
"Your contribution made an enormous  difference in bringing the faith presence and moral voice to this awesome  cause," said Eli McCarthy, justice and peace director. "House leadership is now drafting immigration principles to orient  upcoming legislation."
They're not done yet. They are organizing the Fast4Families Tour and Caravan: A Call for Immigration  Reform and Citizenship, with a tour of 130 cities.
To find out more about the caravan's upcoming stops, as well as news briefs on a march for life, thoughts from Pope Francis on corporations, national efforts in fighting human trafficking, death penalty organizing and Ecumenical Advocacy Days coming up in Washington DC, click here.