International Day in Support of Victims of Torture
June 26, 2015
Today, we join torture survivors and their families, other torture treatment centers, and human rights advocates around the world in honoring survivors, remembering victims and condemning torture.
On Dec. 12, 1997, the United Nations General Assembly proclaimed June 26 the United Nations International Day in Support of Victims of Torture, with the hopes of totally eradicating torture and the effective functioning of the Convention Against Torture and Other Cruel, Inhuman or Degrading Treatment or Punishment — which was ratified by the UN on June 26, 1987.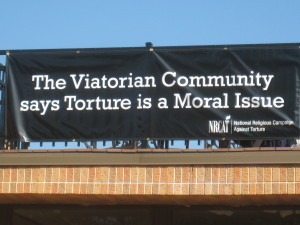 The Viatorian Community condemns the use of all torture, and works toward that goal with such organizations as the Heartland Alliance Marjorie Kovler Center, Amnesty International USA, Illinois Coalition Against Torture and the National Religious Campaign Against Torture.  
Working to end torture is more timely than ever, in the wake of the Senate Intelligence Committee's report on the CIA and its use of torture in detention and investigative techniques.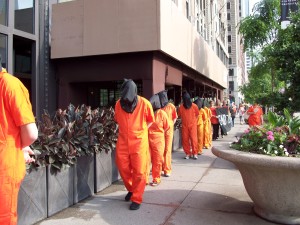 "The acts of torture described in the Senate Intelligence Committee's report violated the God-given human dignity of those detained, and violated our country's most basic values," says Br. Michael Gosch, CSV, coordinator of justice, peace and integrity of creation for the Viatorians.
"Torture is a moral issue," Br. Gosch adds, "and cannot be tolerated under any circumstances. Today, we stand in support of all victims of torture and reaffirm our commitment to eradicating it."