Immigration Reform Emerges at Film Festival
June 4, 2014
It's not often that officials with the Conference of Major Superiors of Men — and the Viatorian Community endorse film documentaries, but that's the case with the release of the video, "Who is Dayani Cristal?"
The film tells the story of a migrant who found himself in the deadly stretch of the desert known as "the corridor of death" and shows how one life becomes testimony to the tragic results of the U.S. war on immigration. It won the cinematography award at the 2013 Sundance Film Festival, and was nominated in the world documentary competition.
"This video is excellent for parish, school and community education on the immigration issue in the U.S.," says Eli McCarthy, justice and peace director for the Conference of Major Superiors of Men.


The film is just one of the issues highlighted in the May edition of the CMSM's Justice & Peace Alert.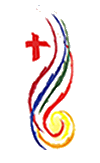 Thoughts on Pope Francis' trip to the Holy Land and his visit with refugees leads the alert, but items also include a nonviolent peaceforce working to protect civilians in Sudan, information about Campaign Nonviolence which takes place in September, and details on a letter from 25 faith groups to the Pentagon in advance of its 2015 defense budgeting.
Immigration also plays a key role in this month's alert, including a tragic story of one DREAMER, caught up in ICE detention in San Diego, and another story on border patrol abuse.
To read the entire alert, click here.