Immigration Quotas
April 7, 2014

It may be little known, but currently the U.S. Immigration and Customs Enforcement (ICE) agency is required to detain 34,000 immigrants on any given day — which translates into approximately 400,000 individuals every year.
This mandate through the Continuing Appropriations Act of 2014 is also known as the "bed quota."
Part of what drives these quotas are for-profit companies, who supply detention services to the federal government.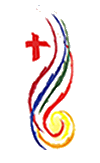 The latest Justice & Peace Alert published by the Conference of Major Superiors of Men believe private prison companies are trying to influence immigration debates through political campaign contributions.
Ed or statement that calls for an end to the bed quota and contribute to the immigration debate in a more constructive way in accord
with human dignity, compassion and hospitality.
Read their entire Justice & Peace Alert here.