In October, members of the Conference of Major Superiors of Men — including the Viatorian Community — as well as union leaders and political activists escalated their efforts toward bringing about comprehensive immigration reform.


This included acts of civil disobedience where immigrant rights activists locked themselves to the wheels of deportation buses, as well as pilgrimages and prayer vigils across the country.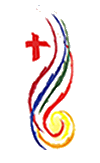 "We will do what any mother or father would do to keep our families together by preventing ICE from being able to tear them apart," said Marisa Franco of the National Day Laborer Organizing Network.
To read more about these escalated actions, and to read about Pope Francis' message to migrants and refugees, click here.  The monthly Justice & Peace Alert issued by the Conference of Major Superior of Men, also includes updates on drones strikes, health care, Syria and the media, as well as the chance to sign a petition objecting to wages paid to emplyees of McDonald's.