IMF Aids Ebola-Ravaged Countries
February 5, 2015
The International Monetary Fund (IMF) announced a plan today to provide $170 million in debt relief for the Ebola-affected countries of Liberia, Sierra Leone and Guinea.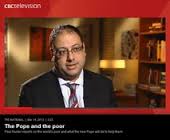 "This is big news," said Eric LeCompte, Executive Director of the religious anti-poverty organization Jubilee USA Network. "The kind of news that is the culmination of 15 years of work to end extreme poverty."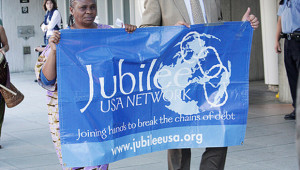 In addition Jubilee USA's work led to the creation of a permanent IMF debt relief facility to aid the world's poorest countries when they face disasters and epidemics.
"Now we have a permanent debt relief vehicle for when the poorest countries face certain crises," LeCompte added. "Essentially, a global social safety net is now in place to protect the least developed countries when they experience disasters."
Jubilee USA Network is an alliance of more than 75 US organizations and 400 faith communities — including the Viatorians — working with 50 Jubilee global partners. Jubilee's mission is to build an economy that serves, protects and promotes the participation of the most vulnerable.