Honoring Dr. King
January 21, 2014
Members of the Viatorian Community observed Martin Luther King Day in a unique way: Students peacefully demonstrated with Fr. Corey Brost, CSV,  at local railroad stations during the morning rush.
"I'm honored to honor (the memory of Dr. Martin Luther King) today by standing for interfaith peace at Metra stops with the Children of Abraham," Fr. Brost tweeted.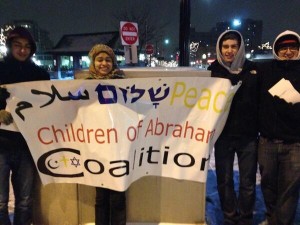 The Children of Abraham is an interfaith coalition that formed in response to the attacks on Sept. 11. Its members — who come from Christian, Jewish and Muslim faith traditions —are dedicated to promoting peace and understanding while undermining bigotry and hatred.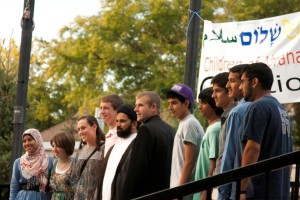 Members work to spread messages of peace — found in all their religious traditions — and they stand in solidarity against hatred, bigotry and violence in their communities and beyond.