Help End U.S. Sponsored Torture
April 23, 2015
The Viatorians are members of the National Religious Campaign Against Torture (NRCAT) and stand with other faith communities in the belief that every human being has inherent dignity and worth.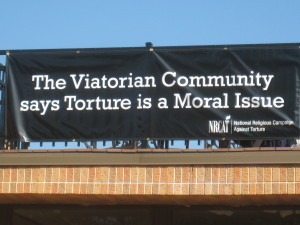 Together, we are people of faith working to end torture. We support NRCAT and its multiple strategies in Washington, DC and across the country focused on ending torture. 
However, we cannot continue to do this work without the generous support of our grassroots supporters. Recently, a generous donor has made a $2,500 challenge match through the rest of April.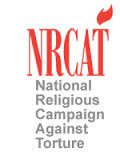 "If you can help us meet that match, I can get back to working across the street, advocating in the halls of Congress on your behalf," says Rev. Ron Stief, executive director, "and on behalf of all victims of torture in Guantanamo and in U.S. prisons, jails and detention centers.
Click here to make a secure, tax-deductible donation to NCRAT today.