Heeding the Call of Pope Francis: Welcome Refugees
October 23, 2015
The Viatorian Community has made immigration one of its top priorities, and actively supports the U.S. Conference of Catholic Bishops' position in calling for reform and humane treatment of immigrants and their families.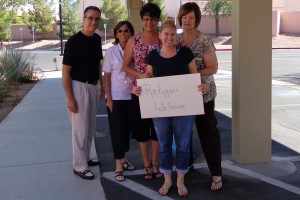 With the latest refugee crisis — which Pope Francis described as a "magnitude not seen since the Second World War" — the Viatorian Community implores President Obama to welcome more Syrian refugees.
For centuries, the United States has opened its arms to refugees whose lives had been torn apart by war, but today, the people of Syria are suffering hardships on an unimaginable scale.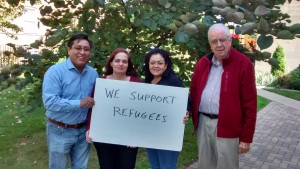 We join with other faith communities and humanitarian organizations in calling on President Obama and Congressional lawmakers to take leadership on what is the biggest humanitarian crisis of our time.
Answer the challenge put forth by Pope Francis during his historic U.S. visit, and make a strong commitment to significantly increasing Syrian refugee resettlement in the US.
As for members of the Viatorian Community, refugees welcome.