Good News on Immigration
November 24, 2014

The Viatorian Community joins with the Conference of Major Superiors of Men in thanking President Obama for using his executive powers to protect 5 million undocumented immigrants, saving them from deportation.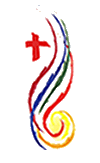 But work for immigration reform continues. CMSM leaders urge members to continue working to advocate for a path to citizenship for the 11 million or so undocumented immigrants still in this country. They also want to transform the continued emphasis on border militarization as work against drawing vulnerable immigrants into participating in U.S. militarism.
In the latest Justice & Peace Alert, posted by CMSM members, they encourage supporters to call Congress to let them know they support the President taking action, by calling 1-800-940-2439.
The same alert gives ways to act on the atrocities happening in Syria/Iraq, as well as some election implications and a human trafficking day of prayer.
To learn more about these initiatives, click here.