Fight Human Trafficking
December 16, 2013
At a meeting this month with 16 new ambassadors and one diplomatic representative to the Holy See, Pope Francis exhorted the international community to adopt even more unanimous and effective strategy against human trafficking.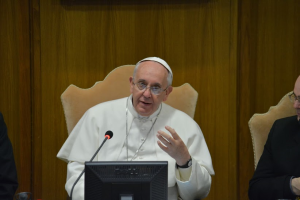 "The trafficking of persons is a crime against humanity," he said. "It is necessary to accept our common responsibility, and demonstrate more decisive political will (in order) to be victorious on this front."
The Holy Father spoke about the numerous initiatives undertaken by the international community to promote peace, but on the question of human trafficking, he said it "affects the most vulnerable people in society: women, children, the disabled, the poorest and those who come from situations of family or social disintegration."
"Together," he added, "we can and must take action to free the victims of human trafficking and to put an end to this horrible trade".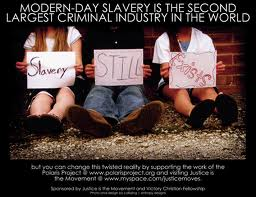 In these persons, Pope Francis added, Christians recognize the face of Jesus, who identified with the
smallest and the neediest among us. To read and hear the original interview, click here.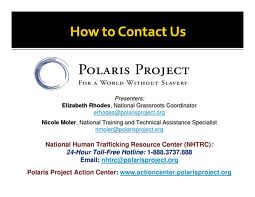 Locally, the Viatorian Community supports the Polaris Project, which is a leading organization in the global fight against human trafficking and modern-day slavery. Among its many resources is operating the National Human Trafficking Resource Center hotline (1-888-373-7888).