In their latest justice and peace alert, officials with the Conference of Major Superiors of Men reported on the success of the Fast 4 Families campaign to advance immigration reform.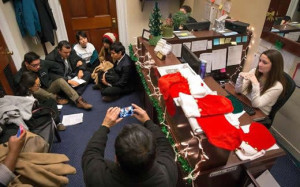 Over 10,000 people joined in solidarity fasts with the fasters in tents and in the cold, over the past month, said Eli McCarthy, CMSM's justice and peace director.
In addition, he said that five people fasted only with liquid for 22 days straight near the steps of the U.S. Capitol. The culminating event included pray-ins and sit-ins to occupy the offices of more than 170 Republican and Democratic lawmakers for about one hour.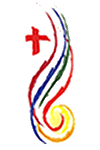 Leaders of CMSM reflected on all of the achievements made over the last year, including:
* Moving an immigration bill through the Senate, with an increase in the role of spiritual fasting in our movement, and stirring a growing, creative social movement for immigration reform.
* Preventing a major increase in the violence and the U.S. from bombing Syria
* Encouraging U.S. leaders to make relations between Isreal and Palestine a priority and create conditions for ongoing negotiations
* Helping to raise the issue of drones on the political agenda, while illuminating an emerging "justpeace" frame for analyzing such issues.
To read the full justice & peace alert, that details many other accomplishments over the last years, click here.