Extending the Network of Nonviolence
September 20, 2017
On Aug. 3, the national assembly of the leaders of U.S. Catholic men's religious institutes — Conference of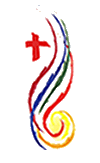 Major Superiors of Men — overwhelming approved the resolution "Gospel Nonviolence: The Way of the Church."
Extending the fruit and work of the Nonviolence and Just Peace conference in Rome 2016, this resolution commits and calls members of the CMSM to "use both our individual charisms and experience as religious leaders to: 1) significantly build up nonviolent practices and a culture of nonviolence; and 2) to invite Pope Francis to offer an encyclical on nonviolence, which would include a shift to a just peace approach for transforming conflict."
We see the violence in our streets, the structural violence of massive inequality and preparations for war, and the cultural violence of some political discourse, all white supremacy, and lack of basic respect for others who disagree with us.
"We need always to remember the words of Pope Francis which reminds us that if we are not giving witness to the Gospel of Christ we are giving testimony to something else," says the Rev. Brian Terry, SA, president of CMSM.
The resolution celebrates Pope Francis' 2017 World Day of Peace Message which affirmed that "true followers of Jesus embrace his teaching about nonviolence" and called us to "make active nonviolence our way of life."
The resolution commits members and calls the broader Catholic Church to regularly pray for conversion and confess our own violence; to educate about Gospel nonviolence and a just peace approach; to train, advocate, and invest in building up nonviolent practices such as restorative justice, unarmed civilian protection, nonviolent resistance, and nonviolent civilian-based defense; as well as to offer solidarity and protection through accompaniment and nonviolent resistance for immigrants, oppressed religious and ethnic minorities, and other marginalized persons.
Finally, it commits us and calls the Catholic Church to de-legitimate war by building up alternatives to the violence of lethal force and moving away from justifying war. Further, it commits us to advance Vatican II's call to "outlaw war" by moving away from just war reasoning and toward a just peace approach for transforming conflict.
Read the entire resolution, here.