Embracing the Gift of All People
December 2, 2013
The Viatorian Community joins with the Conference of Major Superiors of Men in re-examining the notion of "gift"  during the Advent season, just as Pope Francis offered us an image of embracing the gift of all people, when he kissed the head of a man suffering from rare, disfiguring tumors.


"May we know deeply the reality of gift and how to live as gifts each day," writes Eli McCarthy PhD, CMSM Justice and Peace Director, "and especially in situations of conflict, so we avoid the possessiveness that
harms and destroys life."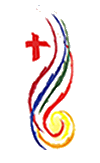 In his latest Justice & Peace Alert, members of the CMSM suggest fasting as one way of bringing faster action to the immigration discourse in the U.S. Capitol, and include a letter from the Redemptorists appealing for help for millions of Filipinos.
They also offer leadership in creating an online pledge that calls for a multi-racial body of Christ to stand up and be recognized at this critical time in America's race relations. The pledge also commits to reforming our criminal justice system, and to protect the voting rights of minorities.
For these and other items on corporate and political spending, the Global Price Index, and Pentagon spending, click here.