Despite Economic Upswing, Putting Food on the Table Still a Challenge
April 21, 2015
One of the main tenets that the Viatorian Community supports is  to work to eradicate hunger in this country. As a result, the community supports the Washington-based Food Research and Action Center, or FRAC.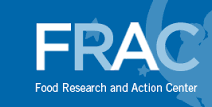 According to FRAC's recent food hardship report, 15.8 percent of Illinois survey respondents – nearly one in six people – said that in 2014 they struggled to afford enough food for their households.
Diane Doherty, executive director of the Illinois Hunger Coalition, said that the state's food hardship rate is unacceptable, and urged Congress to protect SNAP and other nutrition programs.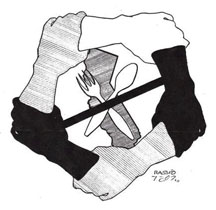 "People are still struggling" with low wages, unemployment, involuntary part-time employment and inadequate assistance programs, said Jim Weill, president of FRAC. "Congress and the President must reject cuts to nutrition programs and other programs that benefit low-income people, and build a strong safety net."
Read more here about FRAC, and its public policies and public-private partnerships to eradicate hunger and undernutrition in the United States.