Celebrate 40 Years and Attend Revel in the Revolution
August 4, 2014
Join with members of the Viatorian Community , when they celebrate the 40th anniversary of the 8th Day Center for Justice at the organization's annual fundraiser, Revel in the Revolution.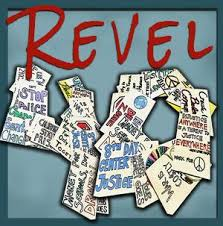 The event takes place from 2-5 p.m., Saturday, Sept. 20 at the Jean Marie Ryan Center, located at Misericordia Heart of Mercy, 6300 N. Ridge Ave. in Chicago. Tickets are $60 or $30 for students or those of limited income. Click here to make a reservation.
José López, executive director of the Puerto Rican Cultural Center, will offer a keynote address, before the presentation of the 4th Annual Mary Elsbernd Award to Rasmea Odeh of the Arab American Action Network.
Members of 8th Day are committed to the belief that all creation is sacred and interrelated. They are driven by the principles of nonviolence, mutuality and cooperation, to serve as an alternative voice to oppressive systems — and work to advance change.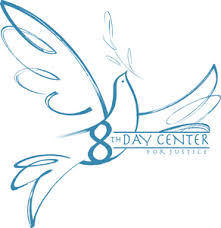 The Viatorian Community is part of a coalition of nearly 40 religious congregations that supports the 8th Day Center, and its mission of promoting justice, equality and human dignity among all people regardless of race, ethnicity, religion, abilities, gender, sexual orientation or socio-economic class.