The Viatorian Community joins with members of the Catholic Climate Covenant and other Catholic leaders in expressing their "deep disappointment" over President Trump's decision to withdraw the United States from the Paris Climate Agreement.

Climate change already is harming vulnerable people throughout the U.S. and around the world. The withdrawal ceases American contributions to the United Nations' Green Climate Fund that will help poorer nations address climate change, and an issue that members of the U. S. Catholic Conference of Bishops strongly endorses.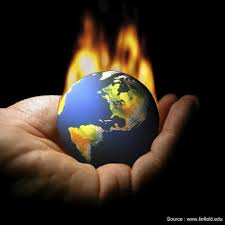 Ultimately, Catholic teaching insists that climate change is a grave moral issue that threatens our commitments: to protect human life, health, dignity, and security; to exercise a preferential option for the poor; to promote the common good of which the climate is part; to live in solidarity with future generations; to realize peace; and to care for God's good gift of creation.
Read the entire letter from the Catholic Climate Covenant and see why their mission is to care for creation, care for the poor and take action together.