Candlelight Prayer Vigil Shines Light on Domestic Abuse
October 5, 2015
Fr. Corey Brost, CSV, served as the keynote speaker at a first time, community-wide
prayer vigil in Arlington Heights that highlighted the issue of family violence and ways to prevent it.
The ecumenical service was organized by domestic abuse ministries at churches throughout the village, and was timed with National Domestic Violence Awareness month.
"We all bring light into the world," said Fr. Brost, who serves as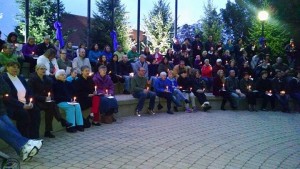 president of Saint Viator High School. "We can bring light into the darkest places of our world."
Members of Saint Viator's Chamber Singers opened the vigil with the hymn, "Christ Be Our Light." They sang two more hymns during the service, before concluding with an a-cappella version of "Prayer of the Children."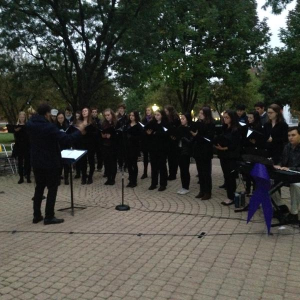 Domestic violence is the leading cause of injury requiring serious medical attention for women — of all socio-economic, ethnic and cultural backgrounds — organizers say. Yet, victims also include men, teens, children, elderly adults and lesbian, gay, bi-sexual and transgender people.
Organizers pointed to these statistics: One in three women and one in four men have been victims of some form of physical violence by an intimate partner. In addition, one in 15 children are exposed to this type of violence — and 90 percent of them are eyewitnesses to this abuse.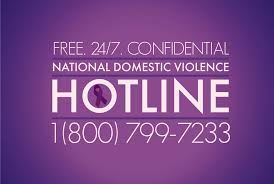 "Domestic violence, child abuse, dating violence and elder abuse happen in all communities," said Terri McDonnell, of the Stepping Stones ministry at St. James Catholic Church in Arlington Heights. "We know that abuse is under-reported and that victims often suffer in silence.
"By shining a light on abuse — rather than covering it up," she added, "we pray that we can help families begin to heal."