Building on Pope Francis' U.S. Visit
October 8, 2015
During the historic visit in late September by Pope Francis to Cuba and the U.S. he
called for a new "right of the environment," abolition of the death penalty; an end to the arms trade. He also urged the country to welcome immigrants, and to heed the models of MLK, Dorothy Day who co-founded the Catholic Worker; and Thomas Merton.
How can we help our church and society learn about these models — and build on this energy?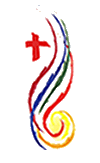 Leaders with the Conference of Major Superiors of Men have crafted letters to President Obama and members of Congress, that address some of his concerns.
Read more about these letters that can be signed online, calling for an end to arms trade and the abolition of nuclear weapons, a commitment to environmental justice and eliminating the death penalty and reform of the criminal justice system.