Armed Drones Inconsistent with Human Dignity
May 31, 2013
The Viatorians and other faith organizations are becoming increasingly concerned about the proliferation of armed drones as a response to military conflicts.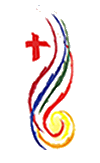 In a statement from the Conference of Major Superiors of Men, its justice and peace office elaborates on key themes in the federal administration's recently updated policy on the use of armed drones.
Specifically, they question whether drones lead to increased fear in communities, as well as increasingly impersonal ways of engaging conflict. By using more drones, do they avoid the roots of conflicts and create more grievances — diminish key virtues such as hope, solidarity, courage, justice, and nonviolent peacemaking?
To read the full statement, click here.