Advocacy Pays Off
February 27, 2014
The latest Justice & Peace Alert from the Conference of Major Superiors of Men reports good news: After working with a coalition of different religious communities to contact Congress, peacebuilding funding grew in three different areas: Complex Crises Fund (CCF), Conflict Stabilization Operations (CSO) and the U.S. Institute of Peace (USIP).


"Your efforts paid off," said Eli McCarthy, justice and peace director for CMSM. "The thousands of messages and calls they received from us and other groups helped not only keep funding, it actually grew."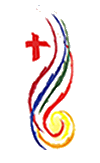 Read about the specific budget items that survived this year's drastic cuts, as well as comments by Pope Francis on income inequality and trade policy; a campaign for longterm nonviolence started by religious communities; a moratorium on deportations and more peacebuilding efforts, here.