Action Alert from Conference of Major Superiors of Men
November 15, 2017
This month's action alert from the Conference of Major Superiors of Men includes ways to advance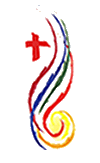 environmental stewardship, as well as the latest message from Pope Francis about his goal of integral disarmament as part of the Catholic nonviolence initiative.
The issue also highlights the 1,000 Dreamers who took over a Senate building last week and outlines ways to put pressure on Congress to pass the Dream Act.
Read all the details in the latest alert, here.