A Stitch in Time: Exhibition Draws Attention to Detained Immigrant Quota
January 27, 2016
Volunteers with the Interfaith Committee for Detained Immigrants work year-round to advance just and humane treatment of immigrants, but recently their efforts took an artistic turn.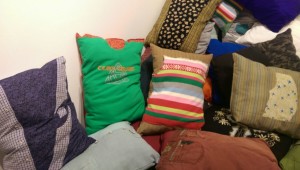 ICDI participants worked with artist-in-residence Diaz Lewis on a project called 34,000 Pillows, part of the two-month exhibition, Soul Asylum, at the Weinberg/Newton Gallery in Chicago.
The pillows signify the human impact of the bed mandate or quota established by Congress in 2007, that requires U.S. Immigration and Customs Enforcement (ICE) to fill 34,000 beds in facilities across the country, per day, with immigrant detainees.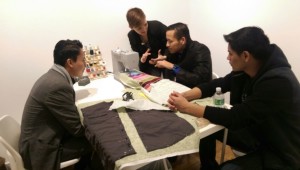 "Part of the exhibit features pillow cases made by immigrants, using articles of their clothing," says Br. Michael Gosch, CSV, peace, justice and integrity of creation coordinator for the Viatorian Community. "Each pillow represents a person held in detention."
Immigrants worked on these pillowcases at the Marie Joseph House of Hospitality, which is supported by ICDI and the Viatorians, as well as at the gallery, with the artist, Diaz.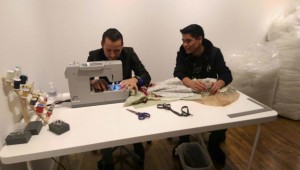 Soul Asylum will run through March 26. Its different exhibits and programs aim to give voice to the immigration justice movement — through sound, painting, sculpture, performance and installation.