A Revolution of Tenderness: A 2016 Election Pope Francis Voter Guide
June 23, 2016
Members of the Conference of Major Superiors of Men — in conjunction with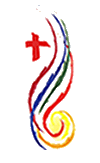 Justice, Peace and Integrity of Creation Religious coordinators — have created a spiritual reflection guide in advance of the 2016 election, that incorporates significant elements of Pope Francis' messages over the last several months.
Note, this is not officially endorsed or denied by Pope Francis, but is taken from the coordinators' perspectives and interpretation of messages published by the Holy See.
"As we live out this Jubilee Year of Mercy," the guide opens, "and the United States enters into the 2016 election season, Americans face a myriad of choices between competing visions for our nation's future.
"As Catholics, we are called by our faith to engage in this election," the guide adds. "Pope Francis says that 'a good Catholic meddles in politics, offering the best of one's self so that those who govern can govern well.' "