Contact Us & More Info
A Possible First Step
At some point in their lives, many men seriously consider becoming a priest or brother.  When, how often and why they consider this possibility varies from person to person.  If the thought has crossed your mind with some degree of seriousness, you are not alone.
If you have been considering a religious vocation, but need more time and help in thinking it through, the Viatorian Contact Program may be of great benefit to you.
Contact Program
The Viatorian Contact Program is a program of discernment available to any high school graduate who wishes to actively search out whether or not he has a vocation as a priest or brother but is not yet ready to join a religious community or a diocesan seminary program as a resident.  The word "discernment" is used to describe a process of becoming aware of God's active presence in one's life and for making important decisions based on that awareness.  It involves gathering pertinent information and experience, developing one's talents, praying for guidance and openness, seeking spiritual direction, and taking time for serious reflection.
God calls each of us to live and work with Him in some special way.  What is God asking of you?  The purpose of the Contact Program is to help you engage yourself in a process to answer this very important question.
Contacts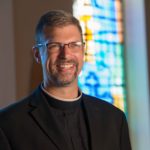 Br. John R. Eustice, CSV
Director of Vocation Ministry
Email: John Eustice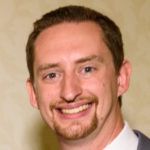 Dan Masterton 
Assistant Vocation Minister
Email: dmasterton@viatorians.com
Days available on site: Wednesday
Hours: 8 am – 5 pm
Always same-day response by e-mail